Here are some videos of John Maus and Dan Deacon Ensemble from Thursday night. I believe there is some dodgy footage out there somwhere of some of our set. Will try to get / upload this soon. Thanks to all who came early on Thursday night to watch me/ us. Setlist is further below (which is there mostly so that i remember to submit it to APRA). If you have any photos or video please forward them to coops@toyballoon.com.au.
Toy Balloon Setlist:
SOLO: Walking Tall / Immunity Challenge / Moving On Up /
BAND: … Is a Dream / PWR Journey / Everything Always / Nightbeat
Full band show. Something very special planned!
With my good buddies Re:Enactment. They'll be launching this amazing new single:
It will be another Toy Balloon solo show. I'll be on around 6:15pm, with everything finishing up nice and early at around 9:30pm. Perfect for a school night. Happy hour 4-7pm. Facebook event is here.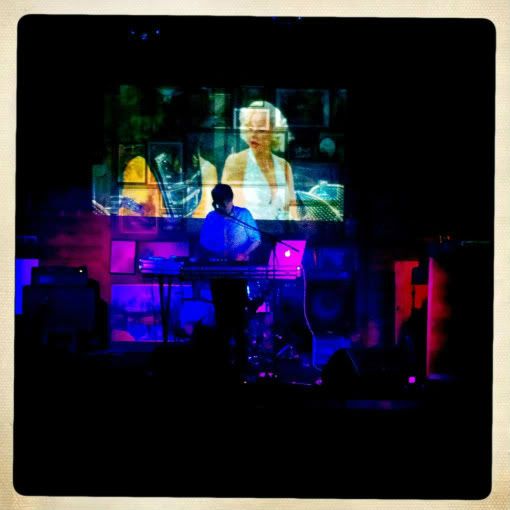 Thanks to all who came along to this show. Ended up being the first Toy Balloon solo show so there was heaps of brand new material. Setlist below along with some youtube embeds of Rat Vs Possum and Nite Fields from my video blog Black Burst:

01. …is a dream (new) 
02. Walking Tall (new)
03. Ornament
04. Total Regret (new)
05. PWR Journey
06. Everything Always (new)
07. Night Beat
08. Utopian City
James Pants - James Pants
Gang Gang Dance - Eye Contact
No Anchor - Real Pain Supernova
Bibio - Mind Bokeh
The Stepkids - Shadows on Behalf (single)
J Rocc - Some Cold Rock Stuf